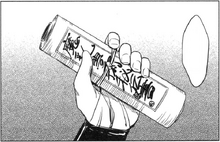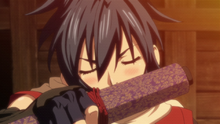 The Manyuu Scroll of Secrets contains techniques to manipulate breasts, including ways to enlarge them. Chifusa ran away with that artifact to fight her family's political rule, as said rule is effectively predicated on their possession of the scroll and of its techniques, which allow them to remain in the good graces of the Tokugawa Shogunate.
Ad blocker interference detected!
Wikia is a free-to-use site that makes money from advertising. We have a modified experience for viewers using ad blockers

Wikia is not accessible if you've made further modifications. Remove the custom ad blocker rule(s) and the page will load as expected.